ANGÈLE DUBEAU WINS THE FÉLIX AWARD FOR ALBUM OF THE YEAR – CLASSICAL FOR ELLE!
Last spring, Angèle Dubeau released Elle on the Analekta label, an opus featuring compositions carefully selected from a wealth of women composers from both here and abroad that inspire her and strike a special chord with the virtuoso's violin. This feminine opus incidentally marked the twenty-five years of La Pietà, an important anniversary in Angèle Dubeau's career. The violinist was therefore immensely happy and filled with humility to be awarded the Félix for Album of the Year – Classical at the first 2022 ADISQ Gala!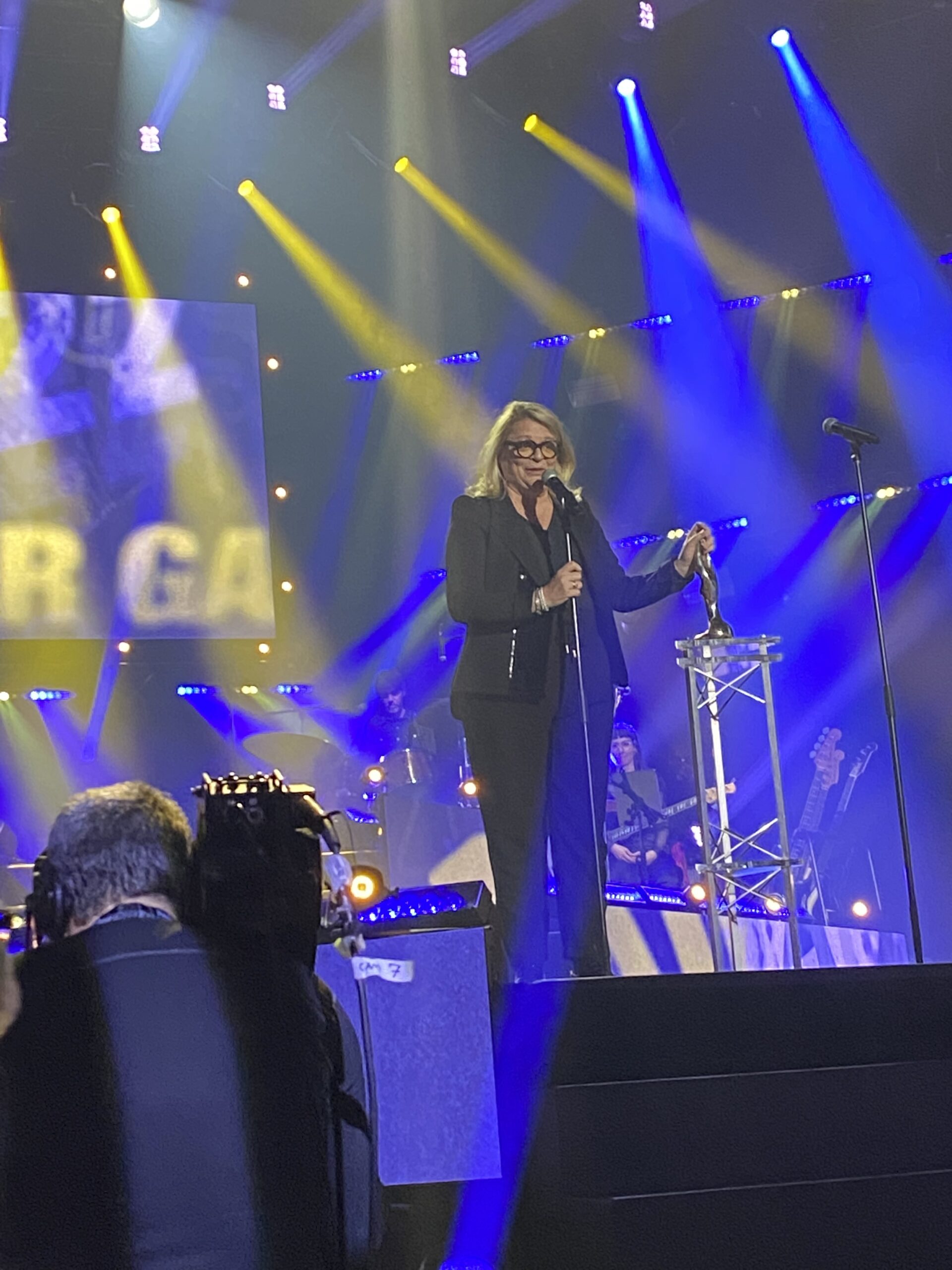 On the subject of ELLE, Ms. Dubeau emphasized wanting to create "an album entirely conceived, played and composed by women. ELLE, in the singular, because each woman is unique…. My musical approach focused on current composers, but I nevertheless wanted to travel back in time to Hildegard von Bingen, an important 12th-century visionary whose writings and scores survive to this day." A proposition that succeeded in conquering, or reconnecting with, a loyal audience that has been there for her for several decades, and that rose to top spots on Canadian and genre charts while giving rise to memorable concerts before packed houses.

Angèle Dubeau and La Pietà, along with all their collaborators, wish to thank everyone who participated in bringing Elle to completion, and to pay special tribute to the audience that has stood by them for so many years and without whom all this adventure would not be possible. From the bottom of our hearts: THANK YOU!